RunnINN out of space
RunnINN out of space is a tetris-like (inventory management) and JRPG hybrid, developed solo in 48 hours for Ludum Dare 42.

During the day, heroes and merchants are going to come to your inn to stay for the night. It's up to you to decide who can stay and who must leave, as long as you have enough place to store their inventory.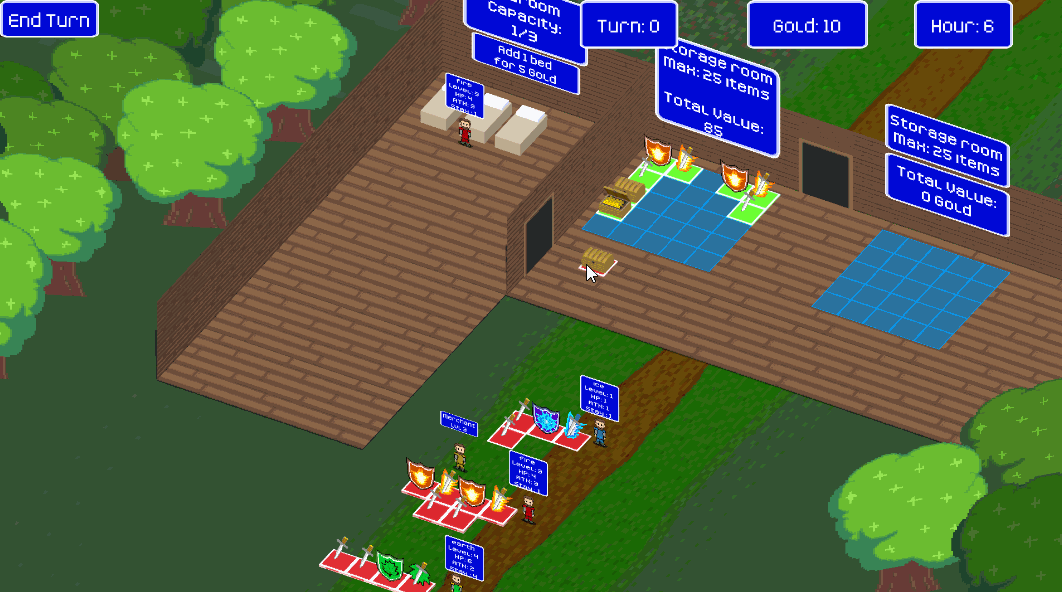 Merchants will pay you a lot to spend the night safely in your inn. Knights on the other end won't pay much, but you will need them to defend you inn at night !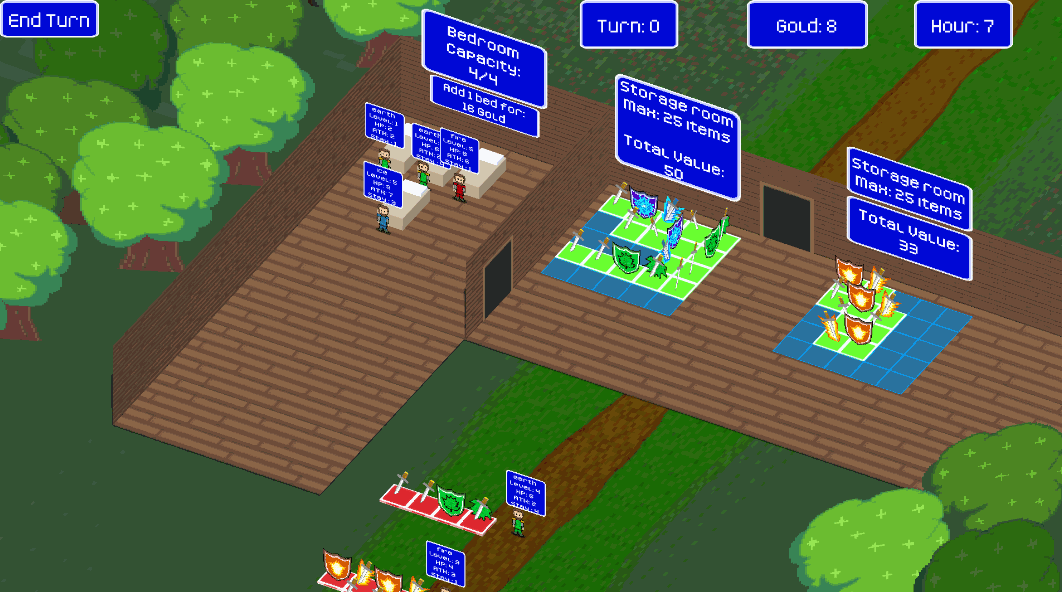 For best result, please play in full screen with a high resolution !

How to play :

Drag and drop the items of the guests in the blue grid of the storage. Once you put all their items in they will stay for the night if there is a free bed for them. You will be attacked by monsters at night. Better have a couple of knights to defend your inn !
Instruction:

Press Q or E to rotate the item
Press A & D to move camera
Mouse wheel to zoom in /out
Left click & hold : drag inventory items

Download
Click download now to get access to the following files:
if you pay $5 USD or more