PaperboyXmas Web
Paperboy Xmas !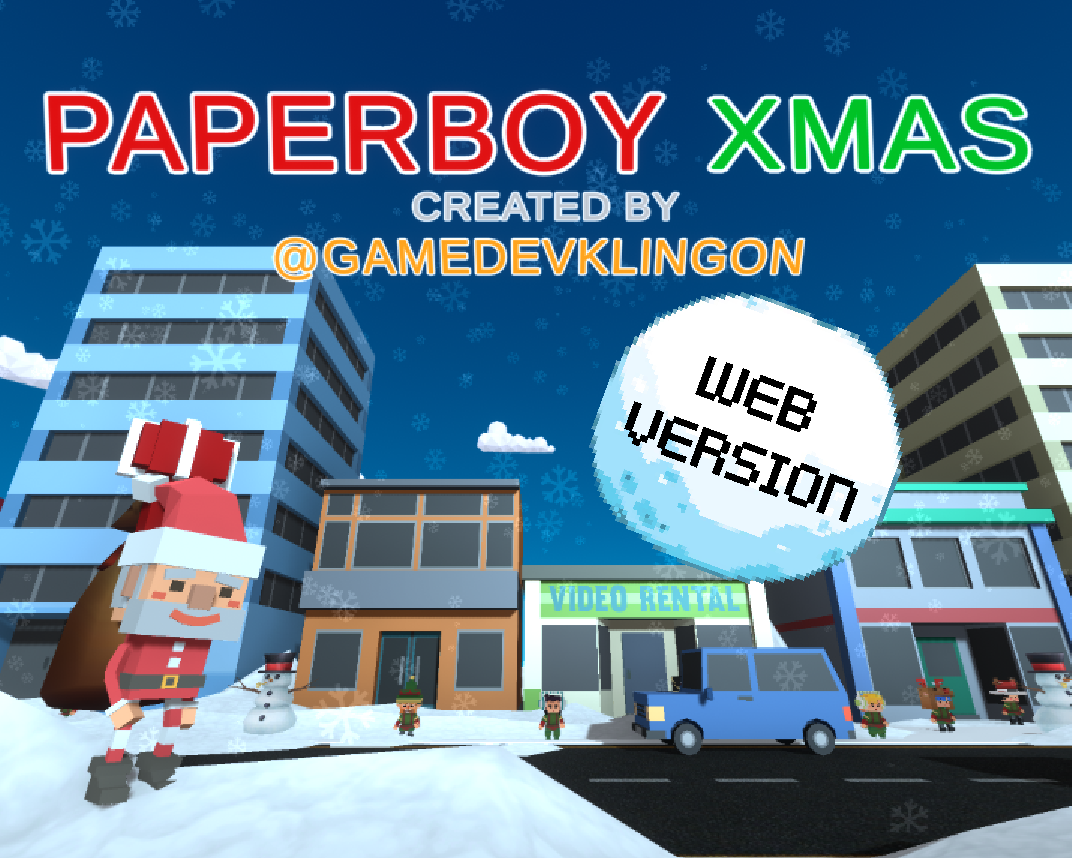 You must help Santa to distribute gifts to the children !
Be careful, only give the gift they asked for, or you will lose credibility ;)
How to play
Change the gift using the mouse wheel
Aim with the mouse
Left click to throw a gift !
WASD & Space to control the player
The idea was to recreate a version of the Nintendo Classic Paperboy, mixed with brawler actions as in Teenage Mutant Ninja Turtles 4 on the SNES.
The project was a little bit ambitious considering that I developped it in 28 hours only and was created solo. Have fun !
If you like the game, you can follow/send me your comments on Twitter and Instagram.
@GamedevKlingon